June 6, 1944 – The Allies Invade Europe at Normandy
I love D-Day because it gives me  such a sense of overwhelming power resulting in victory.  Every time I see videos or movies of the invasion with the thousands of ships, planes, armament and troops, it boggles my mind.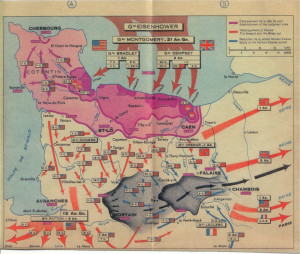 The courage it took to storm the cliffs at Omaha humbles me as well.  I am so grateful to this generation of heroes who saved the world for freedom.
If our president at the time, FDR, did not have the resolve, the will and the toughness to lead the country in that war, we could not have won it.  We need that kind of leadership today.
Today, the nation salutes all those who remain of the Greatest Generation.