Does God Physically Intervene in our Lives?
In Psalm 91, God says he will deliver us from pestilence, plague, attacks from our enemies, and guide us in such a way that we will avoid all these things. We don't know how he does it. It's invisible to us in a spiritual realm. The Bible talks about His right hand and the Spirit doing mighty works, but it also says a lot about angels.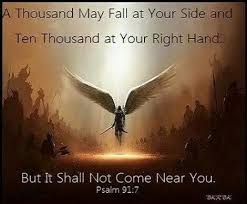 Psalm 91:11-12 For He shall give His angels charge over you, To keep you in all your ways. In their hands they shall bear you up, lest you dash your foot against a stone.
This sounds so out of bounds, that people use this as a reason to call the Bible a "book of fairy tales," and so on. Many, if not most Christians, find it hard to believe these extra – terrestrial beings are real and have any tangible influence in our activities.
In "From Woodstock To Eternity," Dustin Morgan has a few encounters with the other realm, so to speak, and God's hand is introduced throughout the book, showing that He has always been there to bring Dustin around. In one hair raising incident, he is about to crash his pot laden plane into the trees when God calls two angels to go to his aid.
Up in the heavenly Control Room, Jesus is watching all this and shaking His head. He calls two of His angels, Clarence and Fred, and explains their assignment to them.
"Do you see Dustin down there, getting ready to crash into those trees? He's really been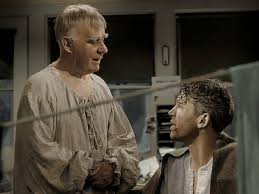 a hard nut to crack. I saved him back in Texas, but he's making it awfully hard on himself. Legion's got him all twisted up in knots. Now, I've got a plan for his life, and he can't kill himself before he accomplishes it, so I'm going to have to send you two down there to help him out. Clarence, you've done some of this kind of work before, but you're going to need Fred here for backup."
Now, this is probably not exactly how it happened, but Morgan's plane did regain engine power, and it did fly over the trees. The problem with so many of the inexplicable things in our lives is that we don't know if it was God, or an angel, or what. But there is a key to gaining access to Him
Ask – Seek – Knock More about this later.