Our Warfare is Accomplished!
As a wild hippie of the '60's and '70's, I reveled in the spirit of the day… the music, the vibes, the acid, the righteous sense of peace and brotherhood… But even though I believed our cause was righteous, I was in fact, at war with God. Not intentionally, but through casting off all of His bonds and chains (that were meant for my good), by default I was resisting His will for my life. Warfare against God.
Now to the present… Every year at Christmas time, our family goes to see Handel's Messiah in concert. Being there live, up close and personal is a totally new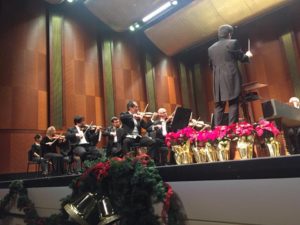 experience from listening to a recording. The singers tell the story of Christ in song with the musical backup of a symphonic orchestra. Sitting near the front, it is as if they are singing it directly to me. It brings tears to my eyes every time.
From the first song, the message of God's peace is proclaimed.
"Comfort ye, comfort ye my people, saith your God. Speak ye comfort unto Jerusalem, and cry unto her, that her warfare is accomplished, that her iniquity is pardoned:"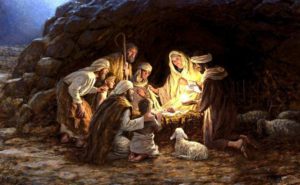 That's it!! That's the Christmas message! Our warfare is accomplished and our iniquity is pardoned.
Through Jesus Christ in me, my warfare is now over… done… settled. How? I gave up and He won. No compromise, no negotiations. How did the world get peace in World War II? The good guys pulverized, bombed, shot, and nuked the bad guys until they surrendered unconditionally. Then we had peace.
It's the same with Jesus. He will dash us, break us, grind us into powder until we are broken like a wild horse. But when we let Him win in our hearts, we have peace, and we are now useful to Him for service. And those areas where we still buck and kick? We are not useful there. Turmoil and problems.
This Christmas, let God comfort you by letting him finish your warfare. He may even send you an angel.
See: Angels In Our Lives